So there has been some discussion online of making the Lennox style machines to function more like a Pullmax (the multi-position lever settings, not the oil leaks
) I posted up a "sketch" of my thoughts on the subject … using a bolt-on bracket that would use existing hardware..
Mike Wagner (Cornfield Customs) has better capability in machinery and cutting parts, and took it from there to make a prototype bracket using the bolt on design, and a slight modification of the original actuator lever (includes welding)
I got my copy in the mail today, so it starts with bolting on the bracket and marking the pull pin location holes onto the original actuator. Then this is drilled up to a 1/4" hole, then a 1" hole saw is used to add a concave radius to match the pull pin housing, for a nicer TIG weld..
Housing TIG welded in place....
Assembled....
Action shot.....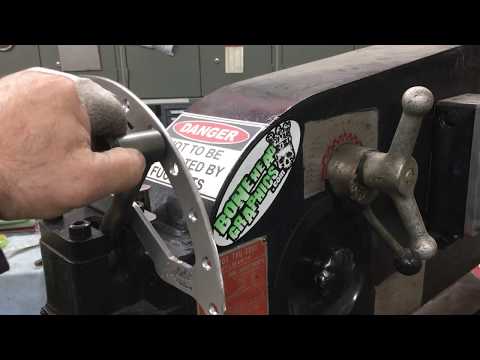 This should save quite a bit of adjustment for the next set of louvers...