Made a benchtop shear similar to one that we had at our last metal shaping class at the shop, made by Charlie Cerutti. This mimics the Beverly Shear on a much smaller scale, and for those of us who have arthritis issues and find it increasingly difficult to squeeze hand snips, this could prove invaluable.
This was made using two (right and left hand cut) pair of 90* Midwest shears. First step is to remove handle covers, a utility knife makes short work of it.. Then the handle toward the jaws is trimmed off, as shown in the picture. A one inch diameter tube is used as the pull handle, welded onto the remaining handle of the shears. 5/8 round stock is used for the cross piece and upright supports, and an angle provides the base for clamping (for portability) or screwing to the front edge of your workbench.
Here shown fully assembled: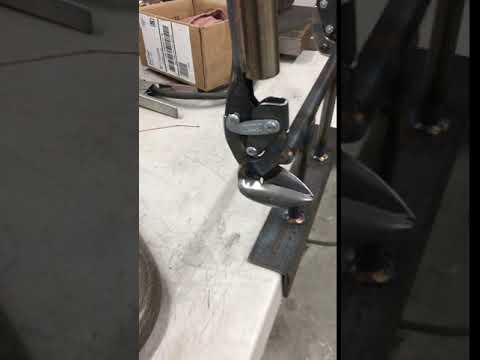 .....and here in operation...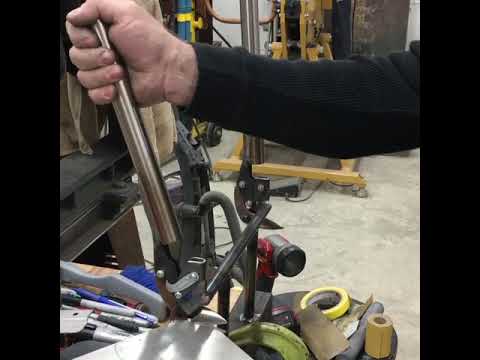 The intent here is not to increase capacity by adding more leverage, I would still recommend adhering to manufacturer's capacity recommendations. This is merely another tool that may make the job easier..
.