So yeah, we work on about anything. While Vince is milking the media blast job......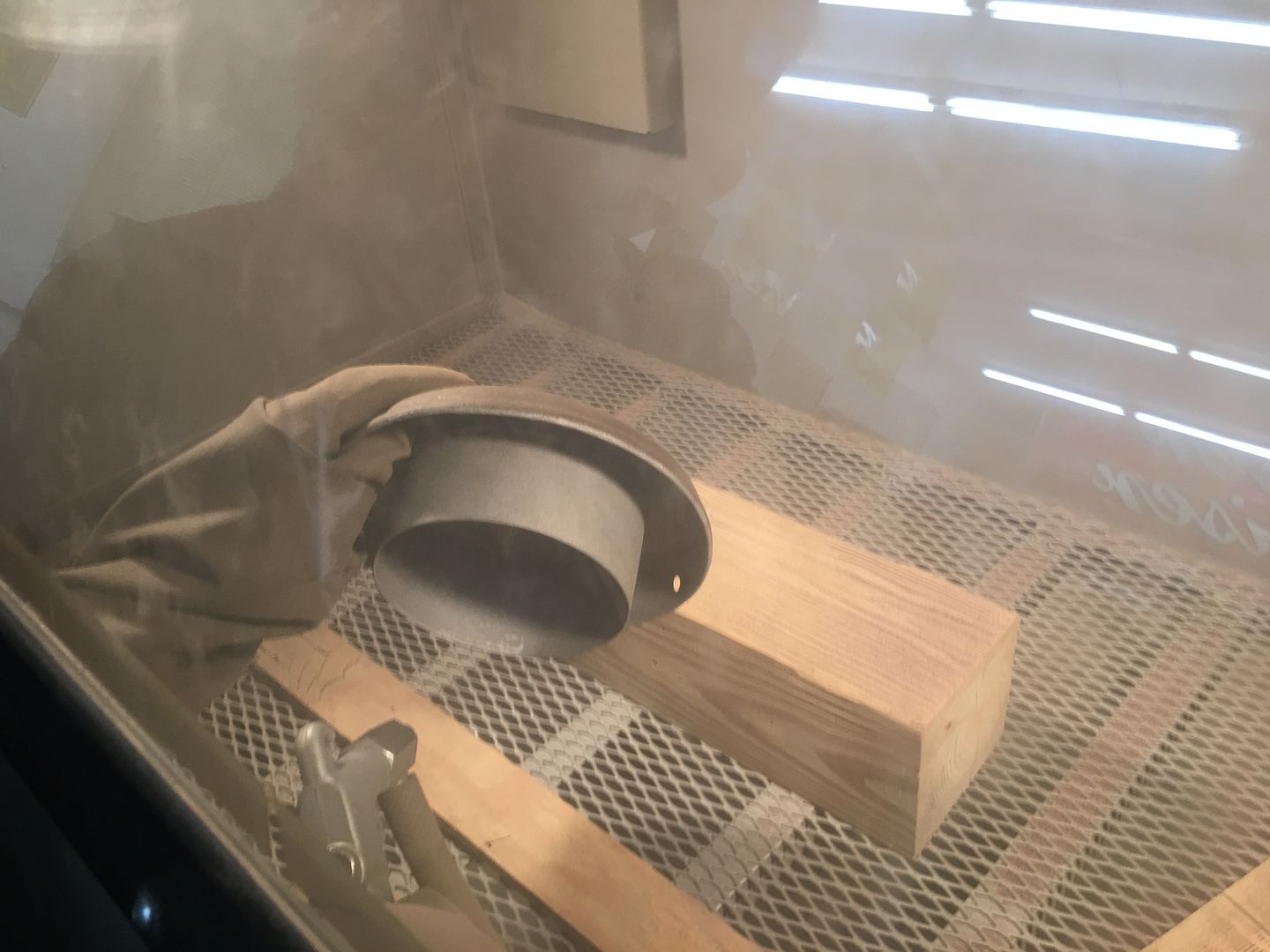 Another of the lids had been used and abused with a hammer over it's life, the center was concaved inward, the outer rim had several flat spots. So while Vince was busy, I came up with a dent removal tool to help straighten out the next lid.
The half hitch ball was used as a punch straight down into the lid to add a consistent shape back to the outer ring. Some hammer and dolly work straightened the center concave, giving it a slight crown. A deep dent was heated to make it more pliable, the punch pushed to the bottom and used as fulcrum to push the dent outward (heated spot)
Then our "punch" was clamped in the vise to use as a post dolly. The lid was positioned where any low spots were placed against the "dolly" and hammering around the perimeter of the dent raised it outwards..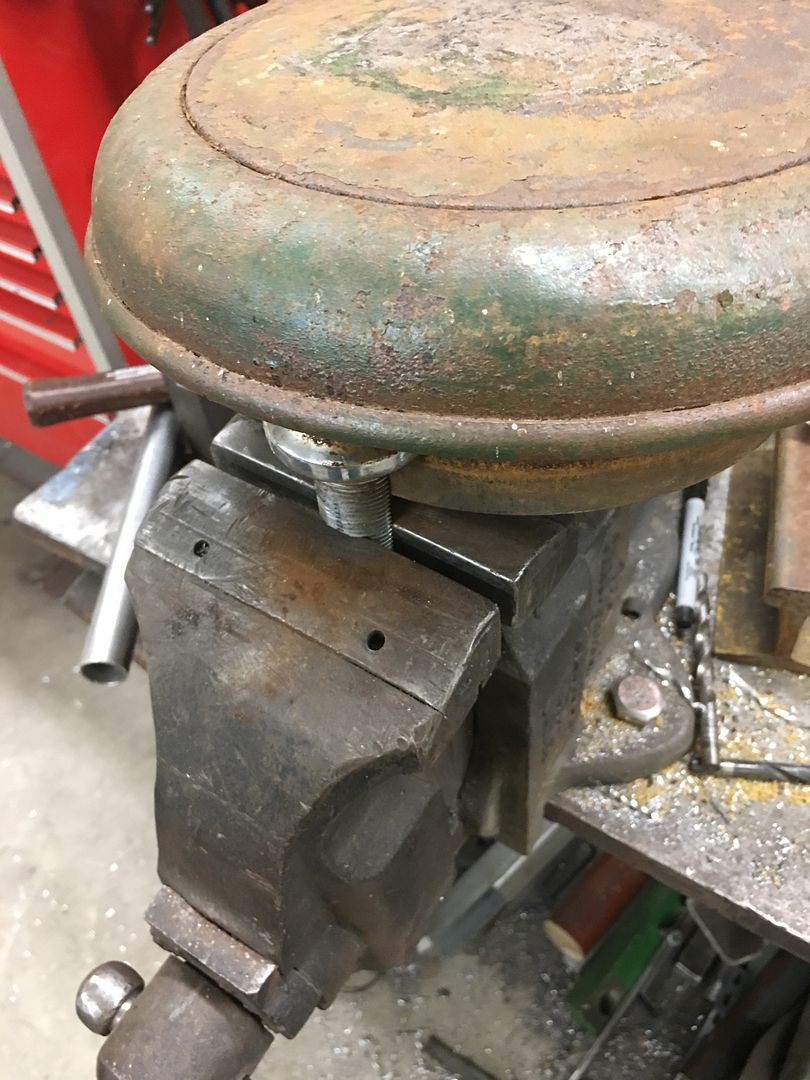 Some fine tuning left, but this is much better than where we started: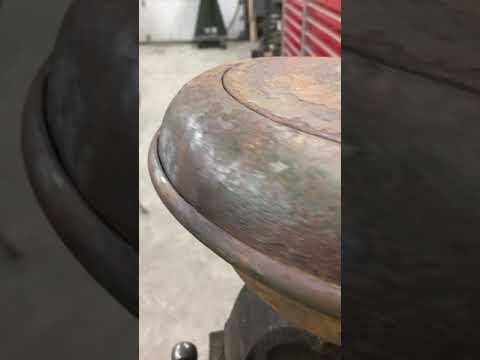 .